I am linking up with Lindsey from
The Teacher Wife
who is asking readers to list their top five fave picture books. LOVE it!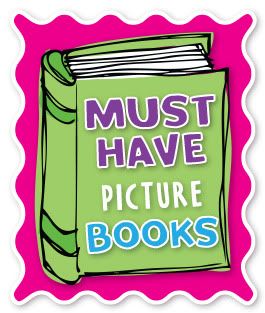 The new school year excitement is starting to creep in on me, so a school-related post is what this girl wants. One of the things I love most about teaching 1st grade is that it is all about reading. Over my five years of teaching I have collected quite a library of classroom books from former teachers, Scholastic club points, and out of pocket of course! Here are 5 of my favorites:
1. The Little House by Virginia Lee Burton
My grandmother used to read me this story when I was little and I always loved the illustrations. It is the story of a little house that is built in the country, but as time goes on, the city moves closer and closer and the little house is lost amongst the big city buildings until the great-great-grandaughter of the man who built the houes finds her and moves her back out into the country. So sweet!
2. Pete the Cat by Eric Litwin a.k.a. Mr. Eric
I was just introduced to this book this past school year by the teacher blogging community. When a fellow 1st grade teacher and I saw it at our school's Scholastic Book Fair, we both added it to our teacher wish lists and we both GOT A COPY! After reading it to my class, I realized what all the hype was about! Pete is such a cool cat and the kids couldn't get enough. We even went on the website to hear the song that goes along with the book. I'm looking forward to using this story in September with my brand new firsties to review color words.
3. The entire Bear series by Karma Wilson (I can't choose just one!)
The same forest friends make an appearance in these adorable stories and your kids will love them all! I think its the beat of the story that pulls me in every time. Each story is written in a similar fashion with a repeating line that you class will quickly be reciting with you on each page. My firsties this year knew these are my faves, so when they spotted one, Bear's Loose Tooth, in the Scholastic book order catalog they were sure to point it out to me. I think it was our best-selling book all year!!! So many of them had to have a copy of Mrs. Bushey's favorite book....too cute!
4. First Day Jitters by Julie Danneburg
I love this one because of the truth behind it and how reassuring it can be to first graders on their first day of school. The story plays out as if a girl is getting ready for her first day of school and she is very nervous. She doesn't want to go and she tries to get out of it. At the end of the story the readers find out that this girl wasn't a student, but is the teacher. I am always pretty nervous on the first day of school and it's nice to let the students know that grown-ups get the jitters too!
5. The Kissing Hand by Audrey Penn
This is a very popular back to school book and one of my faves because my mom gave me a copy of it when I went away to college. When I taught Pre-K I would assign family homework, after reading this book, for the parents and students to each trace their hand and bring it into school. I would place a red heart sticker in the middle and the students would keep their parents' hand(s) in their cubby in case they were ever missing mommy or daddy at school. Last year, I made my firsties hand-shaped hearts with a red sprinkle heart in the middle to celebrate the first week of school. They loved 'em!
<3- Sarah